Grab Your Free PDF: 300+ Practice Questions for Water & Wastewater Operators.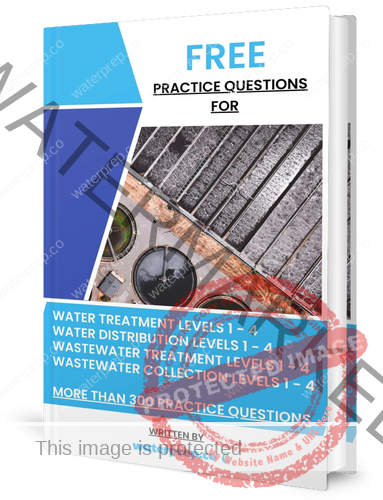 Every Question You Need, All in One Place.
Tailored Content: Questions meticulously designed for each level and category.
Expert Insight: Crafted by industry professionals to simulate real exam scenarios.
Boost Your Preparation: Gain an edge over your peers with comprehensive practice.
All-In-One Resource: Covering Treatment, Distribution, Collection for both Water and Wastewater exams.
100% FREE No Credit Card Required!